Toby's Page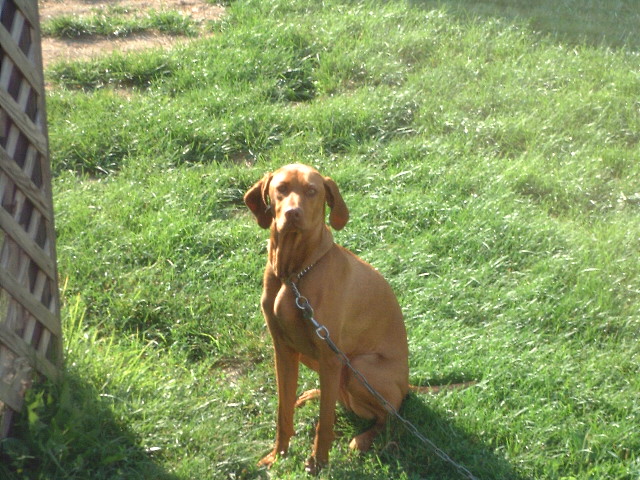 This is Toby, he is a Vizsla. A Vizsla is a sporting dog, a Hungarian Pointer to be exact. He is full of energy and loves to play! Here he is plying with his cousin Dixie.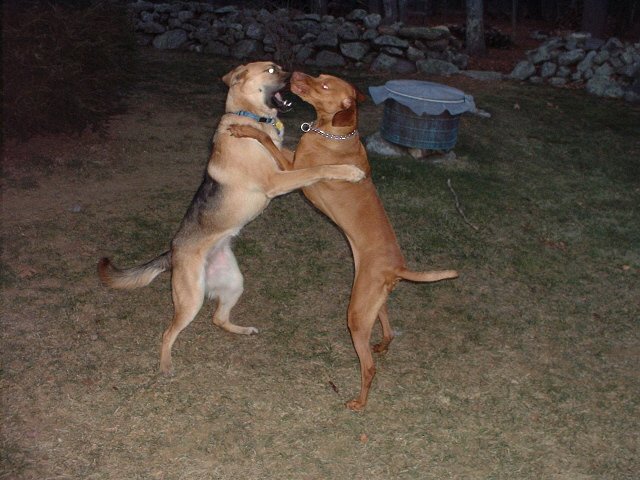 Sometimes he's lazy... not too often....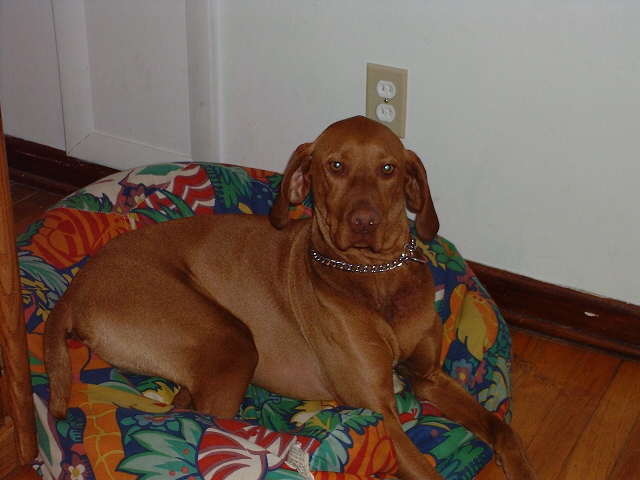 This is Adrienne and Toby in the morning, both were sitting still :)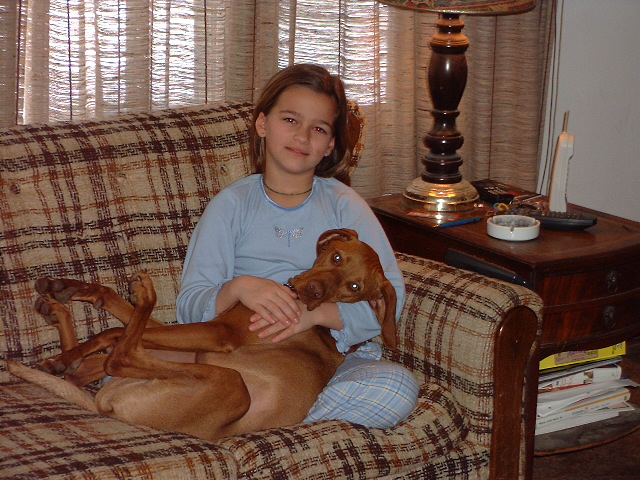 This picture was when he was about 4 months old, a rare occasion, he was sitting still.......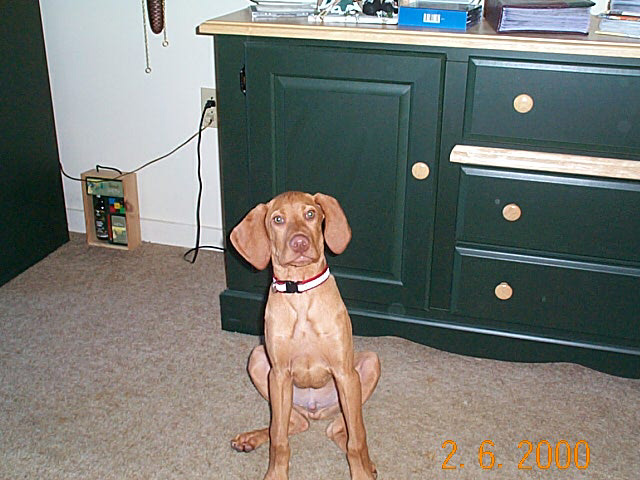 A few more...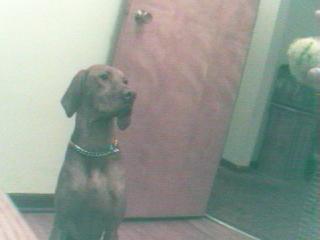 OK, one more picture. He was about 10 weeks in this one, he was so little! You should see him now!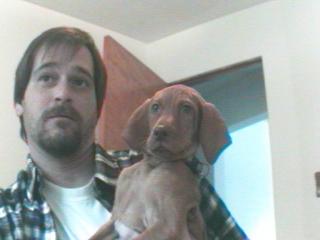 Last updated 4/11/02